Noble Gold is a simple precious metals investment guide and Gold IRA rollover process. To better help to clients, Noble Gold consults various monetary professionals in the field. While Noble Gold provides retirement investment transfers and home delivery, they also offer a buyback program, and quick precious metal IRAs setup.
Agents from Noble Gold make setting up an IRA or rollover IRA easy to do. In addition, they provide carefully-selected precious metals in Royal Survival Packs to use in the case of a natural disaster. To learn more about this precious metals investment company, keep reading our Noble Gold reviews.
Noble Gold Review
At Noble Gold, customers are educated about investing in the top precious metals such as gold and silver, platinum and palladium coins. If they can't help you, the agents at Noble Gold will point you to the experts who can. Both the president and CEO of the company have many years of experience in different areas of finance.
Their investment options include Gold IRA rollovers, a 5-Minute individual retirement account, and silver and gold retirement account transfers. Also, they market a variety of collectible coins and physical packaged gold and silver coins in the case on an emergency.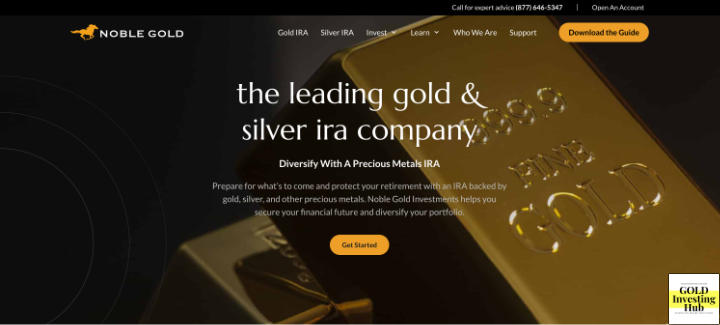 Pros
Wide range of precious metal investments available
No-Quibble Buyback plan
Quick setup and shipping on Gold IRA
IRA fees visible on their website
Cons
International gold storage is not offered
(Gold and other precious metal IRAs are an investment and carry risk. Consumers should be alert to claims that customers can make a lot of money in these or any investment with little risk. As with any investment, you can lose money and past performance is not a guarantee of future performance results. Consumers should also obtain a clear understanding of the fees associated with any investment before agreeing to invest.)
Noble Gold IRAs
Noble Gold is designed to help expand and vary their customer's retirement plans by investing part of it in gold coins. To begin, customers fill out an online form to open an IRA. After completing the form as well as possible and submitting it, an agent will contact them with further assistance for finishing the form. Otherwise, customers may bypass the form by calling the company directly.
A qualified agent will assist customers in how to buy precious metals for an IRA investment. Funding a Gold IRA is possible through cash or by creating a Gold IRA rollover from a pre-existing retirement or IRA account. It is rare for pensions to qualify for a rollover, but customers can discuss the possibility with their agent.


Gold IRA assets are required to be kept in a secure storage facility, unlike Traditional IRAs. Noble Gold uses International Depository Services to store precious metals and their customer's assets. They insure these investments with Loyd of London. For complete, 24/7 access to holdings throughout the year, private, online accounts are provided by Equity Institutional. Customers should make sure to inquire about storage and other expenses before setting up their Gold IRA.
Noble Royal Survival Packs
After comparing several of the finest gold IRA businesses, Noble Gold is the first gold IRA company we identified that offers an emergency response package. Noble Gold's specialists handpick a blend of valuable metals for the Royal Survival Packs. These precious metal bundles are for people who want to own and utilize the metals as cash in the case of a major catastrophe, like we discuss in our Regal Assets review. Royal Survival Packs are a collection of the most common gold and silver coins and bullion. These may be accessed and used immediately in a catastrophe.
Noble Gold Royal Survival Packs are available for purchase in the United States for $5,000 to $500,000. A Noble Ambassador Survival Pack may be purchased by phoning the firm if you live in another country. Within five days, these Royal Survival Packs are sent to the client's house, insured and in plain packaging. Noble Gold also provides safe and secure storage in the United States and Canada.
Collectors Coins from Noble Gold
Noble Gold has some of the most coveted, collectible gold and silver coins on the market. Each valuable coin is graded and certified by the Numismatic Guarantee Corporation or the Professional Coin Grading Service. Coins are sent in a sealed, secure container with a serial number. A mahogany collector's box is included with the four-piece coin bundle.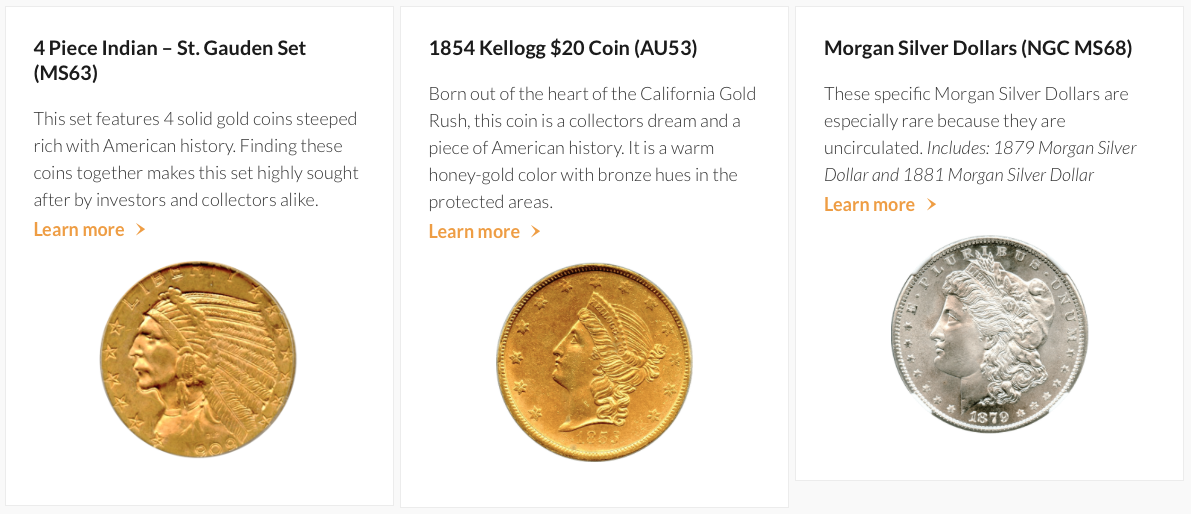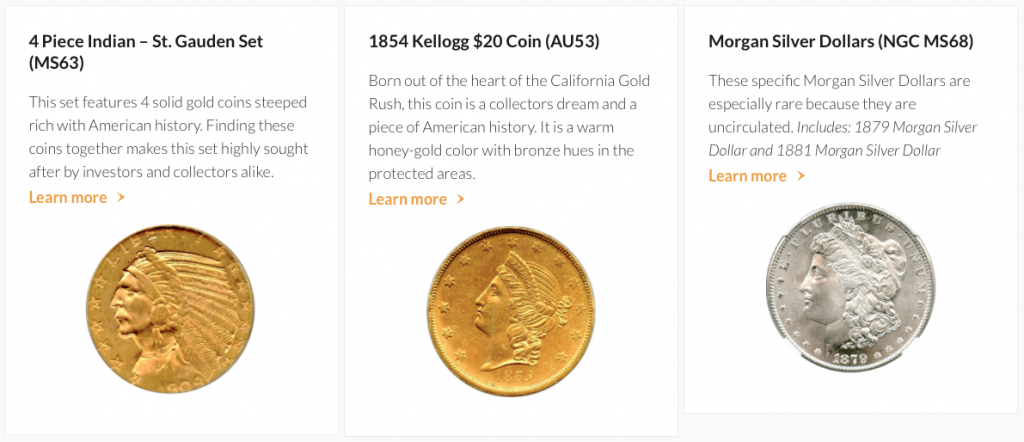 Noble Gold Precious Metals Product Features
Gold and Silver IRAs:

Tax breaks and retirement portfolio diversification
Long-term investments, future retirement funds, inflation hedge

Royal Survival Packs:

Specially selected mix of gold and silver, depending on client needs
Maintains value during widespread disasters

Collectors Coins:

Independently graded and certified
Owning a piece of history, collecting and investing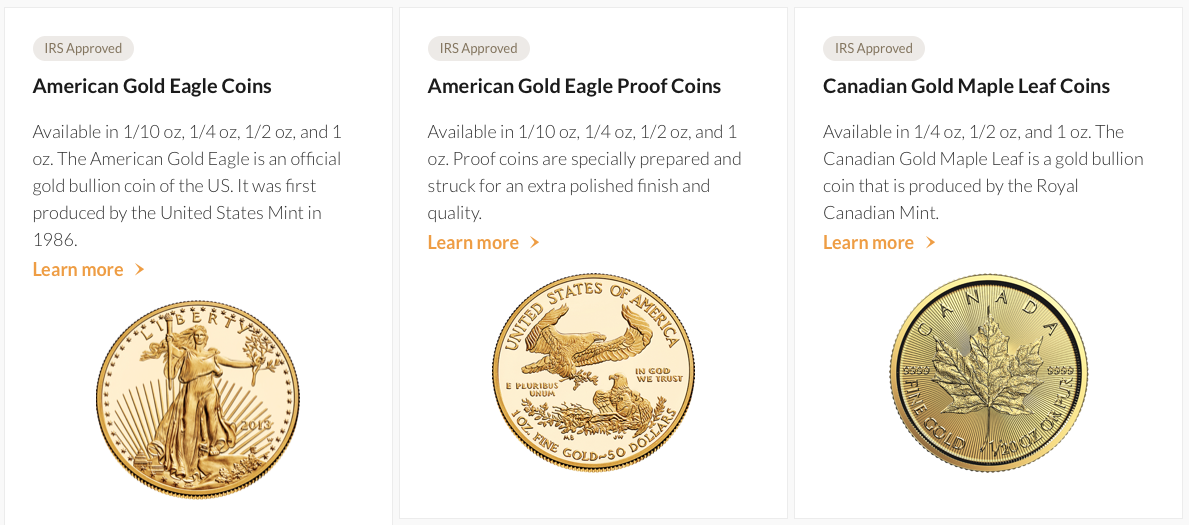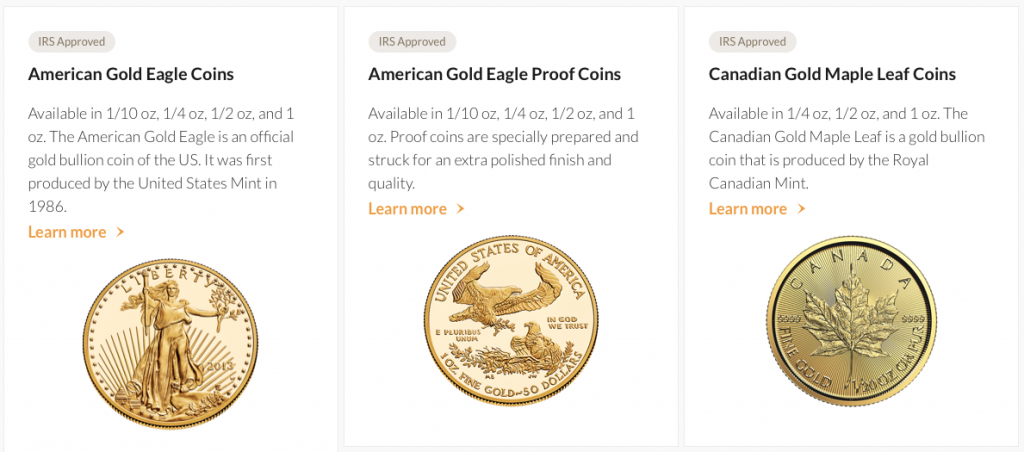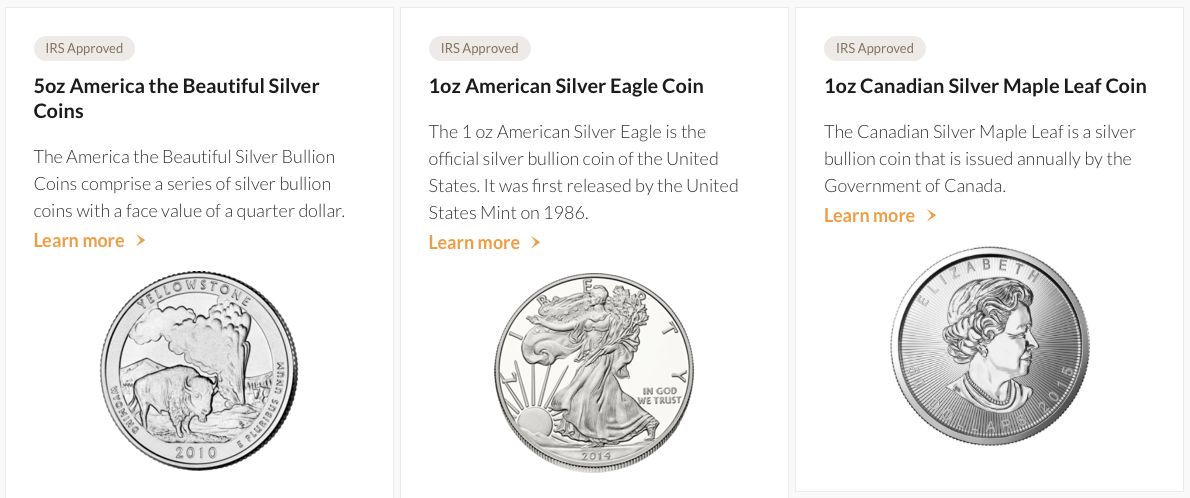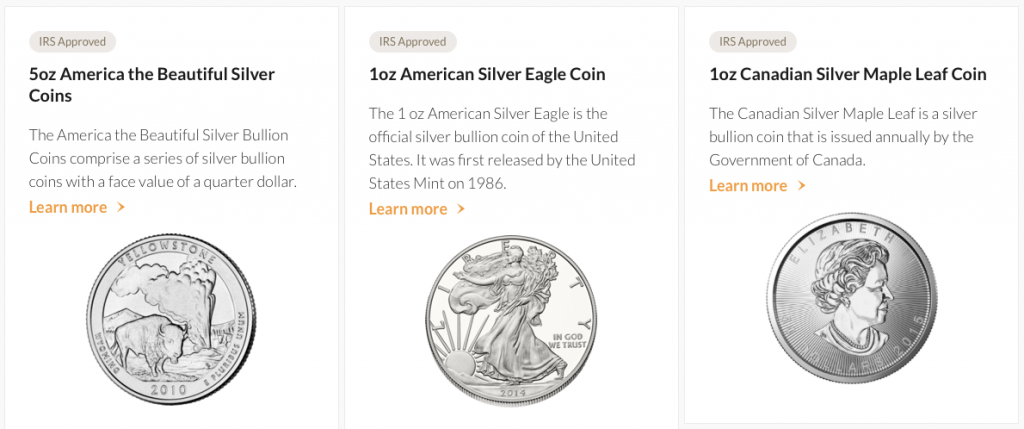 Noble Gold Costs
Noble Gold works with a number of sellers to get the best precious metal rates for their customers. Noble Gold's website also provides transparent fee information to their customers.
The annual charge is $80. Your precious metals are kept apart from those of other investors and stored for $150 each year, including insurance. Noble Gold's IRA clients also pay custodial costs that should be taken into account. Prior to investing, it is essential to calculate the cost.
How to Open an Account with Noble Gold
Noble Gold's website has a lot of useful information, but you'll need to phone a representative to register an account or setup a precious metals IRA. Noble Gold provides information to potential clients to help them decide if precious metals investments are suited for them. The agents make it simple to open a Gold or Silver IRA or to purchase physical precious metals.
Noble Gold Complaints
The Better Business Bureau has given Noble Gold an A+ rating. On the BBB website, customer ratings average 4.8 out of 5 stars. Noble Gold is rated 5 out of 5 stars by TrustLink and ConsumerAffairs readers. Noble Gold also has an AA from the Consumer Alliance, which is excellent in terms of rating.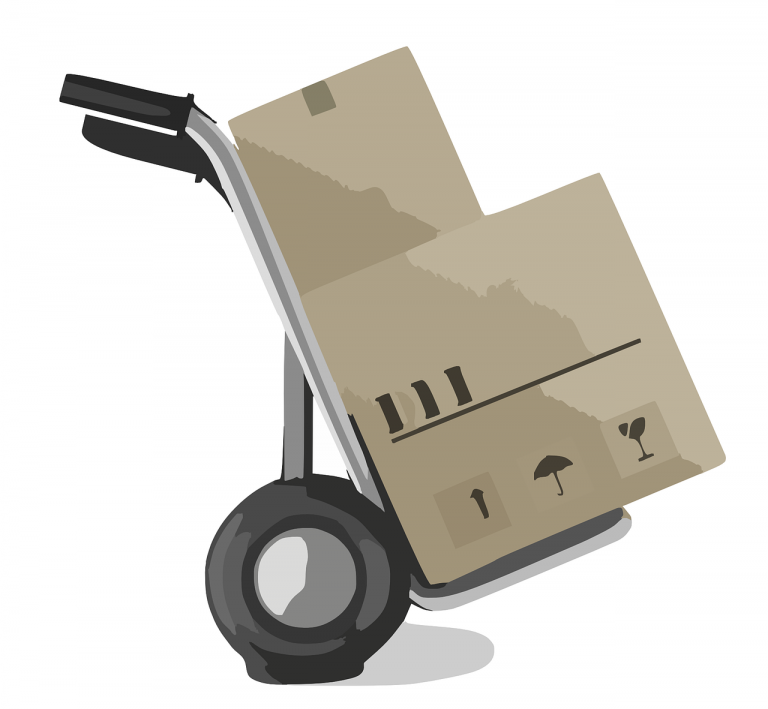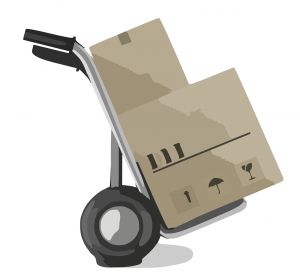 Noble Gold FAQs
Is Noble Gold able to deliver to my home?
Noble Gold will delivery precious metals to your door, even though they do not encourage storing gold in your house owing to security concerns.
Packages are sent plain wrapped, fully insured, and require a signature upon delivery.
How do I know Noble Gold's depository will keep my precious metals safe?
International Depository Services, a Noble Gold partner, provides secure, state-of-the-art precious metal storage.
IDS is approved by a number of international metals trading exchanges, and your gold or silver is guaranteed by Loyd's of London.
What is the location of Noble Gold's Gold IRA investments?
Customers' precious metals are stored at International Depository Service facilities by Noble Gold. Texas, Delaware, and Ontario, Canada are all home to IDS.
What is the No-Questions-Asked Buyback policy at Noble Gold?
Noble Gold will purchase back your precious metals if you create a Gold or Silver IRA and then change your mind. Noble also buys your gold or silver if you decide to sell some or all of your investment and can't find a buyer.
Does Noble Gold sell precious metals other than gold and silver?
Platinum and palladium coins and bars are also available from Noble Gold. Although they are not IRA-approved investments, Noble Gold experts assist customers in selecting their metals.
Conclusion
Noble Gold provides easy-to-set-up Gold IRAs as well as one-of-a-kind collector coins. Royal Survival Packs are something that most of the top online gold dealers don't offer. Noble Gold provides solutions for all sorts of gold investors as well as excellent customer service as seen by hundreds of reviews.
Noble Gold is offering a FREE Gold and Silver Investment Guide. Click HERE to get yours.
If you have found this review helpful, please feel free to share our website with others who may also benefit.