Not so long ago, all you needed was a good "nest egg" of retirement savings, a decent home, and a nice car. The government didn't care how wealthy you were as long as you paid your taxes and followed the law.
Experts, on the other hand, say that this is no longer the case. Your riches may be taxed just because they (the government) require funds. But there is a completely legal way around this. Read our Goldco review below for more details ...

Investing in Gold with Goldco
Investing in gold is one strategy to protect your money against what can best be described as excessive taxation while some with socialist mindsets are in power.
Fortunately, Goldco services offers a couple of options for investors and company owners to safely store their funds while avoiding potentially catastrophic inflation and taxation.
Goldco could be be a great solution, coming on the heels of a slew of new taxes and regulations, including a significant hike in the highest federal tax rate on long-term capital gains and eligible dividends, higher inflation, and the lowering value of the dollar.
What is a Gold IRA Exactly?
A gold IRA is a self-directed retirement account that allows you to invest in gold and other precious metals in addition to cash. Traditional and Roth IRAs are both accessible, and they can be funded by rolling over a portion or all of an existing retirement savings account. After you've chosen the metals you want to buy, the account administrator will help you complete the transaction, and the metals will be transported to a depository facility for secure safekeeping.
To be included in a precious metals Gold IRA precious metals must fulfill IRS fineness standards of 0.999 or 99.9% pure. Contribution limits for traditional IRAs apply.
What Is Goldco, and How Does It Work?
Goldco is a renowned precious metals dealer that makes it simple to open and fund precious metals IRAs.
Customers can use precious metal IRAs to guarantee their financial future, according to the California-based corporation. Goldco isn't a new company; they've been operating since 2006, but it's only now that precious metal IRAs are getting the attention they deserve, because of approaching taxation.
The Taxpayer Relief Act of 1997 created exceptions to the collectibles rule for a few specified bullion varieties and specific qualifying coins, making this form of IRA investment possible.
While Goldco is a precious metals broker, they collaborate with IRA custodian firms and customers to open new accounts and provide rollover services for consumers looking to transfer IRAs from other companies or financial institutions to self-directed precious metal IRAs.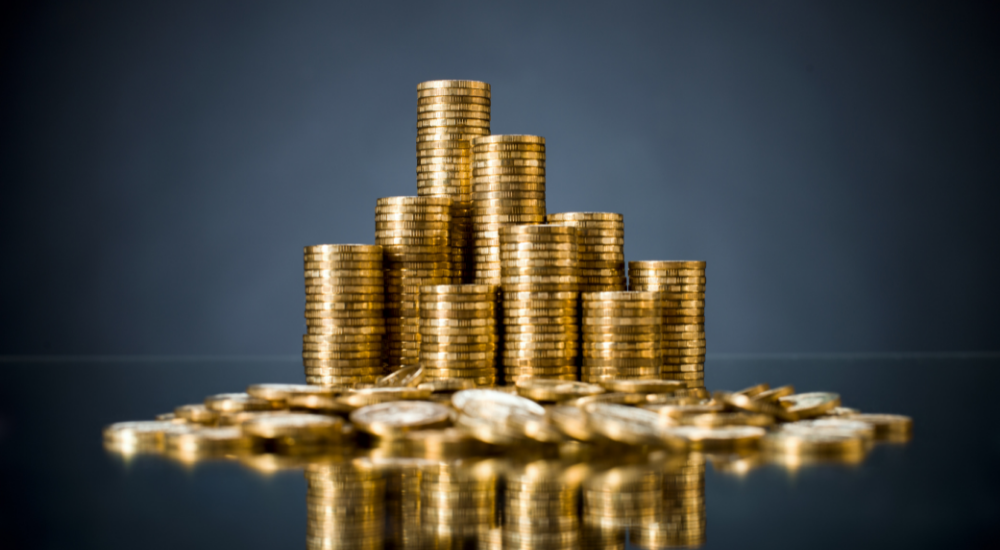 Is Investing with Goldco Is A Great Way To Diversify Your Portfolio?
Consumers who believe that the stock and bond markets are too volatile may find a Precious Metals IRA to be an appealing solution. Precious Metals IRAs also appeal to those who prefer a real asset versus a percentage of a firm that may alter as a result of mergers or dissolution altogether.
Goldco's Services
Under IRS regulations, Goldco provides brokerage services for precious metals-funded IRAs. When a customers starts taking distributions from their IRA, they can either buy back the physical precious metals or sell them on the metals market. Goldco, on the other hand, does not offer custodial or storage services, though they can help customers set up such services through their approved partners.
Goldco is notable for its widespread recognition and rapid expansion. Goldco services was rated 670th in 2017 on Inc. Magazine's Inc. 5000 list of the 5000 fastest-growing private firms in the country, with revenues of $89.5 million and a growth rate of 676.77 percent.
How Does Goldco Go About Investing?
For investors searching for hands-off asset diversification, a Goldco self-directed silver and gold individual retirement plan (IRA) may be appropriate. Remember that these IRAs are usually limited to a particular asset category, allowing you to diversify your portfolio and hedge against paper investments by investing in precious stones.
Unlike investing in funds, stocks, or bonds, market research does not require a significant amount of time. All you have to do now is select silver and gold bullion from Goldco's inventory and fund your account.
How does Goldco's Precious Metal IRA Operate?
Goldco's precious metals IRA operates similarly to Roth and standard IRAs in that it offers a tax-advantaged investment opportunity for investors looking to save for retirement account.
Precious metals are worth investing in because of their stability in the face of shifting economic and political events. As a result, Goldco can assist you in diversifying your financial portfolio by adding very valued precious metals to it.
Can Gold and Silver be Purchased by Investors?
Goldco also sells a diverse range of gold and silver items. As of this writing, the firm has commemorative and collectible coins. The coins can be given to an investor and added to their collection. However, once the coins, whether gold or silver, are in the hands of the investor, they cannot be added to the IRA.
It's the same with any other type of art or coin collecting. The gold is 99.9% pure gold, as required by the Internal Revenue Service.
However, if investors wish to acquire gold and silver and keep it in their IRA, they must do it through a custodian, like we describe in our Augusta Precious Metals review. Most custodians have their own set of fees, which investors should familiarize themselves with before electing to go this route.
IRAs In Gold and Silver
One of Goldco's specializations is setting up Gold and Silver IRAs. You can get the same tax benefits as a standard IRA with a Precious Metals IRA. The opportunity to defer taxes and the Retirement Savings Contribution Credit are two of these advantages (where you might be able to deduct part of your yearly contributions to your IRA).
In the event of the account holder's death, some Precious Metals IRAs can be passed down to beneficiaries without having to pay inheritance taxes.
Traditional IRAs allow you to invest in equities and bonds, while a Gold or Silver IRA allows you to invest in precious metals instead. This allows you to benefit from all of the advantages of diversifying your portfolio while also taking advantage of the tax advantages of an IRA.
What Is The Process In Opening IRA with Goldco?
If you want to open a Precious Metals IRA with Goldco, you'll discover that the process is very straightforward. To open a new Gold or Silver IRA, go to their website and fill out the forms. Set up funding for your account by filling out the form's essential information.
Choosing Between Gold or Silver
You can choose whether gold or silver you want to buy for your account once it has been funded. A member of the Goldco team will be on hand to walk you through the possibilities and assist you in making the best own investment decisions possible based on your needs, circumstances, and objectives.
Investing Coins, Bars and Combination Of The Two
Determine if you prefer coins, bars, or a combination of the two before deciding which precious metals to hold in your account. Because they are solid gold and come in a range of sizes, bars are a popular choice. In other ways, though, gold or silver coins may be a better option.
The Value Of Gold and Silver
A gold or silver bar's value will be determined entirely by its weight and the current gold or silver price. Coins, on the other hand, maybe worth more than their face value based on gold prices. Some coins are in higher demand than others or are rarer, increasing their value.
Unfortunately, because of IRS laws, the gold and silver coins and bars that can be retained in an Ira are limited. The purity of gold coins and bars must be at least 99.5 percent, and the purity of silver coins and bars must be at least 99.9 percent.
Despite these limitations, Goldco has a good assortment of gold and silver coins and bars that can be added to a Precious Metals IRA.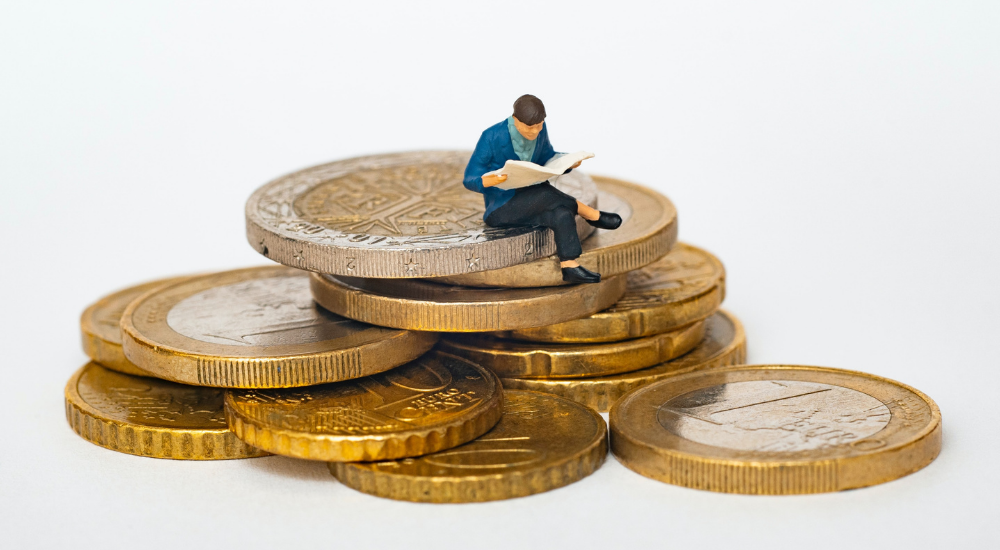 Why Choose To Invest In Goldco Precious Metals IRA?
There are numerous reasons to consider establishing a Goldco Precious Metals IRA or converting an existing retirement account to one. If you invest all of your money in the stock market, you are increasing your chances of being severely harmed by an economic slowdown or a stock market crash.
If you have some money invested in gold and silver, however, you will be less affected by a plunging stock market since you will have your precious metals investment to fall back on in a need.
When the stock market is performing poorly, gold and silver are generally worth more. This makes them a sensible choice for diversifying a portfolio because you can be quite certain that at least one part of it will be performing well at any given time.
The Value Of Gold and Silver
Gold and silver have a long history of holding their value. They're both popular precious metals with a finite supply, making them extremely valuable. Gold and silver have a wide range of applications, from apparent ones like jewelry to less well-known ones like the development of new technology.
When you're ready to retire or sell your gold or silver, you'll have no trouble doing so. You should have little trouble finding a buyer and receiving cash almost immediately because they are in such high demand. Consider how different things would be if you invested in real estate or something else that wasn't as liquid as cash.
Over the last 20 years, the price of gold has increased at about twice the rate of the stock market. What kind of impact could this kind of growth have on your retirement investments?
For whom is Goldco the most suitable?
Investors looking for hands-off asset diversification can consider a Goldco self-directed gold and silver individual retirement plan (IRA). Even though these IRAs are limited to a single asset class, they do provide investors with the chance to diversify their portfolios by investing in Goldco precious metals.
When choosing physical investments for your precious physical metals IRA, unlike stocks, bonds, or mutual funds, you don't need to spend time doing market research. Instead, fund your account with gold and silver bullion from Goldco's inventory.
Precious metals IRAs from Goldco work in the same way as regular and Roth IRAs, providing a tax-advantaged investment opportunity for those looking to save for retirement.
Costs of Goldco
The required minimum purchase at Goldco to start a gold IRA is $25,000. Goldco's preferred Custodian charges a flat annual account service fee which includes a one-time IRA account set-up fee of $50. as well as a $30 wire fee. Annual maintenance is $100, and storage is $150 for segregated storage or $100 for non-segregated storage.
Fees for gold storage and custodianship can vary depending on the company you select to handle these services (required by the IRS, as all IRA assets must be managed by a custodian). Depending on the Custodian, storage fees can range from $10 to $60 per month, or as a percentage of assets, from 0.35% to 1% annually. Goldco does not charge any storage fees for cash transactions over $25,000.
How to Open a Precious Metals IRA with Goldco
Customers can call Goldco directly or fill out an application online to open a Goldco Precious Metals IRA. Personal identifying information, such as social security numbers, will be requested when opening an account, as with any other financial account.
The Process With Goldco
Goldco will assist you in opening an account with one of their preferred precious metals custodian companies if you do not already have one. Goldco will mail or email you a full handbook explaining the possibilities of the precious metal as part of the setup process, which you can peruse before deciding what types of metals to put in your IRA. See our list of best gold IRA companies for our opinion of how Goldco places compared to other Gold IRA companies.
What Are Goldco's Advantages?
Metals of great value If you want to save for retirement, IRAs offer a hands-off investment option. The good news is that precious metals provide asset diversification and tax-advantaged accounts, which can help you hedge against inflation.
You can profit from having a Goldco account in a variety of ways. Hands-off investment is one of them because a silver or gold IRA requires very little effort.
You will be assigned a personal account administrator who will email you a list of available bars and coins. As a result, you can simply select the precious metals you want to buy.
Keep in mind that there are many different types of gold you can buy with a Goldco IRA. American Eagle, Buffalo, American Eagle Proof, Maple Leaf, Lucky Dragon, and Gold bars are among the options.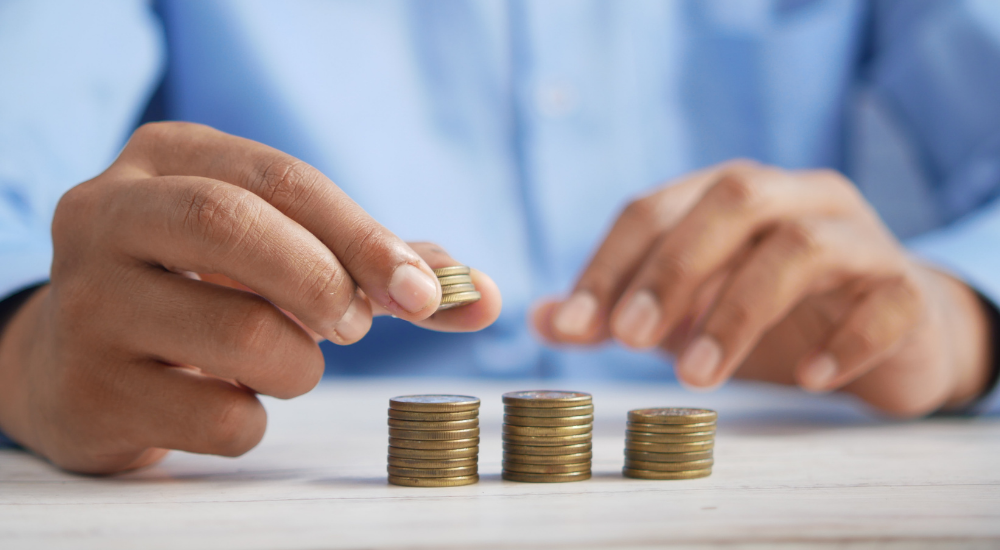 Goldco's Reputation
Goldco, on the other hand, has a solid online reputation, with excellent ratings on multiple reliable Goldco review sites. Some investors claim that the procedure of rolling current cash into a Goldco account is not only simple but also easy to manage, according to a Goldco review.
Your retirement portfolio should be able to support you for many years after you retire. As a result, any changes to these investments should be taken seriously.
Goldco's Reputation In Precious Metals Market
Goldco has extensive knowledge of precious metals IRAs as well as the precious metals market. This knowledge enables them to assist their investors in making important judgments. These include the precious metals IRA investment alternatives as well as the rules governing precious metals IRAs.
Best of all, Goldco strives to make the procedures and paperwork associated with moving physical assets as simple as possible.
When it comes to working with the IRA custodian, some logistics can be simplified. They have a group of businesses, as well as IRS-approved storage facilities and dependable precious metal dealers. As a result, if you're looking for a metal broker, you should get in touch with Goldco to learn more about their services.
Goldco Complaints and Reviews
Current Goldco customers have mostly favorable things to say about the company's customer service and products. Goldco received AAA rating from Consumer Alliance, they currently have a 4.8 rating on Trustpilot, and the BBB shows a cumulative 4.84 stars from over 300 reviews. Customers were particularly pleased with the way Goldco handled all of the documentation associated with the purchase between the IRA custodian and the storage facility, allowing them to finalize the deal without having to contact numerous parties.
Negative Goldco Review
The majority of the unfavorable evaluations are based on a misunderstanding of the precious metals market and how prices are determined. The most common issue, for example, is about the value of collector coins. When you buy gold collector coins, the melt value, or how much the melted metals would be worth, is recorded in your IRA.
In many cases, this can be confusing until Goldco explains to the consumer that the coin value is distinct from the current market value of the coin as a solid coin. As a result, if the consumer understands the paperwork better, some of these bad reviews are eventually amended to higher ratings.
Final Thoughts on Goldco
It's fantastic! Goldco's wide library of educational materials and great customer service make investing in precious metal IRAs a breeze.
They not only provide a product that protects your money from tax increases and inflation, but they can also assist you in achieving your retirement or savings goals. After all, everyone deserves a comfortable retirement.
Goldco collaborates with several IRA custodian businesses, who assist the company in setting up IRA accounts and transferring cash from standard IRAs to SDIRAs.
Goldco is a precious metals retailer that assists customers in purchasing them (precious metals) at very low prices.
To be fair, we are aware of several other companies that provide similar services. Some of the companies, which we won't name, claim to have the "best returns in the industry," which is impossible to predict or guarantee.
Customers highly rate the firm for its ethics, reliability, and quality of service.